Let's talk about life. On a short note; It's unfair. To everyone.
One day you feel fulfilled and another day you're in turmoil. One day you're motivated as hell and another day motivation slips out from your hand like a handful of sand. See how unpredictable it can be? But that's the beauty of it and We gotta have to enjoy the unexpected.
Think of it this way; would you go watch a movie if it has no climax, no conflict, no pain, no struggle?
No, right? Exactly. Because there's no fun watching it.
Same goes for life, there's pain, there's a struggle, there's fear. But after all this mess…there's glory, there's happiness, there's hope. You'll enjoy the success more if you hustle more.
The reason why I'm sharing today's list is something that my grandfather told me… and ever since it has stuck between my ears… he used to say that "motion beats meditation."
You gotta have to keep going no matter what. You stop, you lose. There's no such thing as waiting for the right moment.
If it's one of those days when you can use some motivation, then you've landed in the right place. We bring you the list of the 10 best sports-themed motivational Bollywood movies, all based on real events, that are fun to watch and will lift your spirits.
Let's start with the first pick…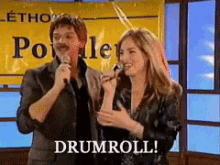 ---
Dangal
Based on the real-life story of Mahavir Singh Phogat, Geeta Phogat, and Babita Phogat from, my home state, Haryana.
This film shows the story of former wrestler Mahavir Singh Phogat and his unfulfilled dream of winning gold for his Home country India. Mahavir was hoping for a son so that he could train him for fulfilling his dream of winning a gold medal. But unfortunately, he gets 4 daughters.
So he goes against the communal beliefs of society to not let girls play in kushti akharas. He trains his elder daughters to wrestle. Later the daughter, Geeta, and Babita go to national levels to get professionally trained and goes to commonwealth games.
Will they bring gold home? Watch the movie to find out.
---
MS Dhoni: The Untold Story
Based on the real-life struggle of former Indian Cricket team captain Mahendra Singh Dhoni.
Also, this is the same movie for which Late Shushant Singh Rajpoot got wildly appreciated.
MS Dhoni was a ticket collector before he got selected for his role in the Indian Cricket team. Though we wanted to choose cricket as a career option right away but due to pressure from his father he had to choose a ticket collector job, from which he ran away eventually.
This movie shows the struggle he went through before he became the most successful Indian Cricket Captain ever.
---
Bhaag Milkha Bhaag
Based on the life of the legendary Flying Sikh- Sardar Milkha Singh.
Did you know, the man on which this film is created was wildly known for his nonstop running on track even after winning the race? Spot-on example of endurance right there.
From migrating to India, from Pakistan, to securing his place in the Indian Army. From rising in ranks to being recognized as a marvelous sprinter, this movie is one hell of a motivational mountain.
---
Chak De India
If you are an Indian, chances are you have read the title in the tone of the title song itself. Chak de! O Chak De India!
Goosebumps, right?
Also, chances are, until now, you didn't know that this movie was based on a true story?
If yes, then I've got you. Actually, this movie was based on the Real Life story of
Mir Ranjan Nagi.
Well in this film the main character showing the life of Mir is Kabir Khan, played by Shah Rukh Khan. Kabir is labeled a traitor after shaking hands with one of the Pakistani players after losing an Important match. He is booted from the team and lives a miserable life until he gets called to become a coach to the Indian Women Hockey team. Kabir brings all pieces together and helps the team to reach world cup finals.
---
Sachin: A billion Dream
As you've guessed from the name itself. This movie is based on the life of the god of cricket- Sachin Tendulkar.
Well, surprisingly the Role of Sachin is played by Sachin Himself. This movie is directed by James Erskine.
Sachin tells his story of struggle and upliftment through his archival footage and videos of his family. This movie has some real-life personalities like MS Dhoni and Virender Sehwag.
Based on the number of cricket movies you can guess how much we love cricket here in India.
Ready for the next one?
Here it comes…
---
Azhar
Showing the struggle of Indian Cricketer Mohd. Azharuddin.
At the very height of his career, Azhar gets accused of Match-fixing. Things get worse and worse; the case moves to the desk of CBI for investigation. Azhar's reputation takes a hit and he is labeled a traitor!
His grandfather who helped him pursue his dream career of a cricketer wanted him to play 100 test matches but after 99 he gets expelled from the team due to the allegations.
But his court trial was nothing less than a test match… a life-test match.
---
Gold
Speaking of Real-life hero movies, Akshay Kumar is on top of the list when it comes to bringing us such stories. In Fact, in the upcoming article, I'll be sharing films which are also based on the real-life event but other than sports genre. I'm confident you'll love it. So keep in touch.
Back to the film Gold. Gold is based on the life of Tapan Das.
This film takes you right in the post-independence era where Indian Hockey Team manager Tapan Das is facing a lot of trouble. He decided to prepare his team and trained them hard for the upcoming Olympics. He had but one dream; Gold.
Dude, I'm telling you, that one dream has produced a number of great athletes and personalities here in India.
Tapan Das decides to play the game of extreme ownership and takes matters in his own hand which led him to success.
---
Mary Kom
Back in the old days, girls were not allowed to pursue their dreams. Heck, they weren't allowed to do anything except homemaking.
But Mary Kom goes against her father's will after she finds her purpose meeting a renowned boxing coach and follows her dream of becoming a boxer. She urges him to teach him boxing and reaches new highs in her life.
---
Soorma
Diljit starter Soorma is based on Dramatic Comeback of Hockey player Sandeep Singh.
Sandeep got permanently paralyzed (as for doctors) after he had a gunshot hit him on his back. His career got finished, just in moments.
Can you imagine how painful it was for an athlete to be in such a condition? There's no option other than giving up the dream.
But no for Sandeep Singh. He escalated from the mess, he started to practice standing on his feet. After an endless number of failed attempts, he succeeds.
He secures his place back in an important match and goes to the field once again only to get his team a stunning victory.
---
Budhia Singh: Born to Run
Maybe you've heard about this movie or maybe not. But despite box office earnings, this movie is a big deal.
Based on the real-life of world's youngest marathon runner Budhia Singh.
Budhia ran 48 Marathons when he was 5 years old. Mind blown? Mine too. Though he gets worldwide attention for his achievement his coach (played by Manoj Bajpai) gets backlashed for unethical practices while training him.
This is a story of the glory of Budhia Singh, his coach, and their struggle.
---
Paan Singh Tomar
And the final on our list is Paan Singh Tomar. Though this is the 11th movie on the list, we just couldn't leave this tribute to one of the finest actors Bollywood has produced!
Based on the life of Subedar Pan Singh Tomar who was an army soldier who gets into the world of athleticism. He gets so involved that he starts to practice wildly and becomes 7 times National Champion, Winning Gold every single time.
Pan Singh becomes a dacoit and takes the law in his hands after his mother gets murdered over a small dispute and the unjust actions of the police.
See the thrill going down your spine with marvelous acting of Late Irfan Khan and gut-wrenching story of Subedar Pan Singh Tomar.
---
Ending Note…
Oh, in case you haven't noticed, this list is not ranked, I'll be stupid to rank them. Even If I want to, it will be close to impossible to choose which one is better than the other.
Oh…oh, before you go. Did I mention that there'll be a sequel to this article? No? In any case, there will be one. I'll be sharing with you guys a list of 10 movies which are based on real-life events. Some of them you may not know about. So stick till morrow to find out.
See ya'.