One Line Review: Pushpa: The Rise Part – 1 is a complete Allu Arjun Show.
---
---
Introduction of Pushpa the Rise Part 1
Pushpa: The Rise Part – 1 is a solid Allu Arjun treat by Sukumar. The movie is focused on a character named Pushpa and about his rise as the title suggests. The movie is divided into two parts with the second part being released by the end of next year.
---
"It's Allu Arjun show all the way."

~ Times Of India
Our review for Pushpa: The Rise Part – 1 is 08/10.
---
Summary
The movie focuses on red sandalwood smuggling and about Pushpa, who ends up as the red sandalwood smuggler. Pushpa, a coolie, volunteers to smuggle red sandalwood from the Sheshachalam forest. While Pushpa along with others was cutting the trees, DSP Govindappa, a cop who is a nightmare for all the smugglers enters the scene. Pushpa cleverly hides all the logs whenever DSP tries to seize them.
Eventually, with these cunning tactics, Pushpa slowly climbs up the ladder of power. Parallelly, Pushpa falls in love with Srivalli, a milkwoman. Banwar Singh Shekawath, a ruthless cop takes charge when Pushpa had became a powerful person and is the head of the red-sander's Syndicate and starts to give Pushpa a tough time.
---
Review
Allu Arjun with his extraordinary acting skills, rugged look, mannerisms, and dialogue delivery has owned the whole movie as Pushpa. Sukumar has established the characters in a neat way as if preparing the whole movie before it takes off to another level in its upcoming sequel.
The love track in the movie as well as some songs could have been avoided as it was unnecessary. Rashmika could have been replaced by someone else and the VFX works looked clumsy.
DSP had delivered a decent background score with neat elevations at places. The movie is a bit lengthy in duration.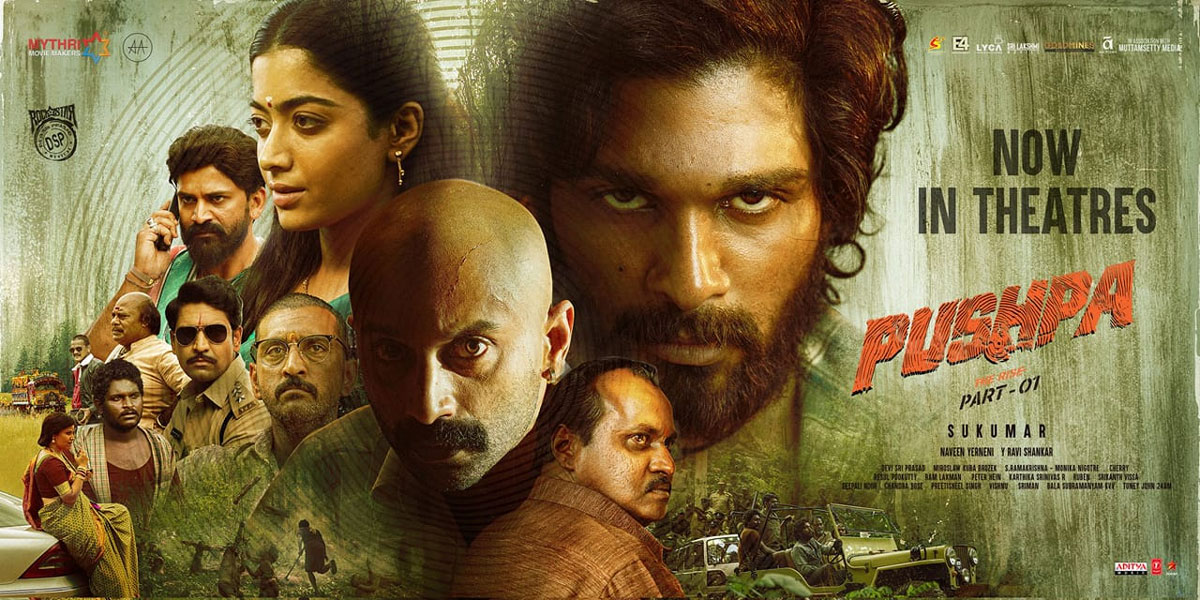 ---
Conclusion
With better treatment, Pushpa would have been the best show-stopper of 2021 but nevertheless, it is a very good watch and is highly recommended due to Allu's unmatchable on-screen charisma as Pushpa.